Momentos de Música is honored to introduce Wouter Harbers and The Bach Quartet at the 19th and 20th of November 2016. These five highly qualified Dutch musicians perform a varied program of Bach and Chopin. The performance might remind you of the the previous Momentos de Música event with Daniel Wayenberg & Martin Oeiwhere where they performed the second Piano Concert of Chopin and the second of Rachmaninov on two grand pianos.
Wouter Harbers.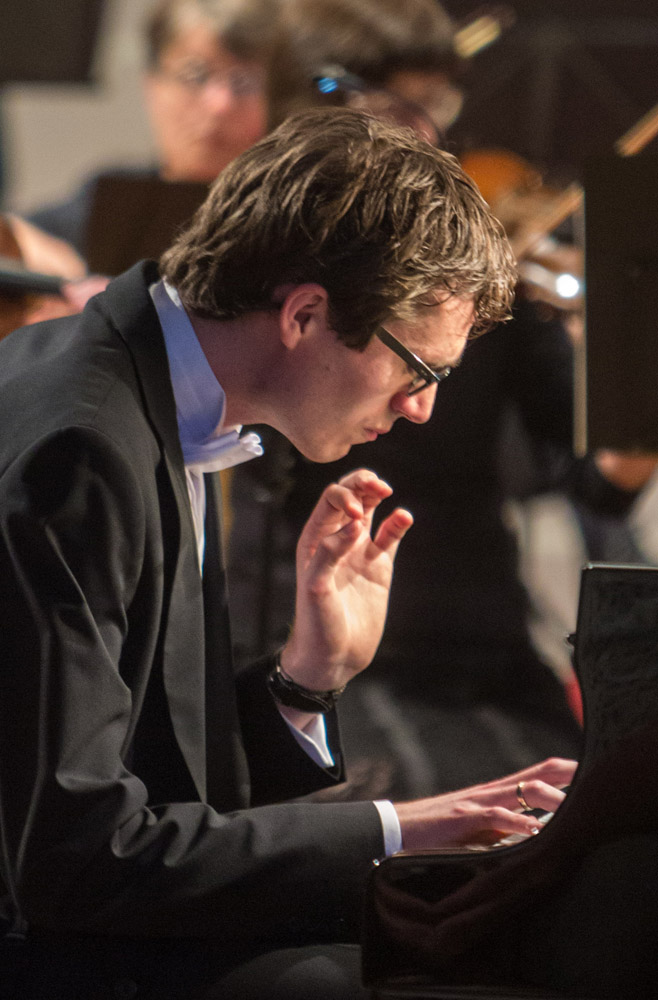 Wouter Harbers is a sought-after pianist who has many successful private concert series and recorded his first solo album 'Romance' with L'Orchestra Particolare, in 2015. His mission is "to make piano music accessible to a wide audience."
Wouter has a broad musical interest: apart from piano, he started playing the organ at young age, and when he was 19 years old he conducted Handel's Messiah. Since 2005, he plays the piano and in 2008, during a CD recording and tour with Schubert's Schwanengesang, he accompanied baritone Kees van Bochove on the wing. In 2011 he won the EMG competition as a pianist: after which he rapidly developed his career. He performed for 2000 adults in the Beatrix Theater in Utrecht, for 1800 adults in the Word Forum at The Hague and he performed for several ministers and the Prime Minister Mark Rutte. In 2013 he debuted on Radio and TV. He also performed several piano concerts with Orchestras (4th Beethoven's and Chopin's First).
His teachers were: Bernhard Principal Choral Conducting), Arend-Jan van de Kettelarij, Dick Sand Erman and Peter Eilander (organ). Wouter also attended master classes with Gerard de Wit and Wibi Soerjadi.
In addition to his appearances as a pianist, Wouter is an active choir accompanist and soloist, being a music director of two choirs (Vocal Emsamble Lobet den Herrn to Bode Questions and Kerkkoor Driebergen), a coach of the Thomas Ensamle in Zeist, a pianist in three churches, a jury member of the NPC competition and a piano teacher.
Upcoming season, a new CD recording of Chopin's First Piano Concert is planned with the professional Ars Música Orchestra. As Ab Nieuwdorp, presenter Music at the table, 'Radio 4' stated: "… A new star in the firmament piano!"
The Bach Quartet
Robert Cekov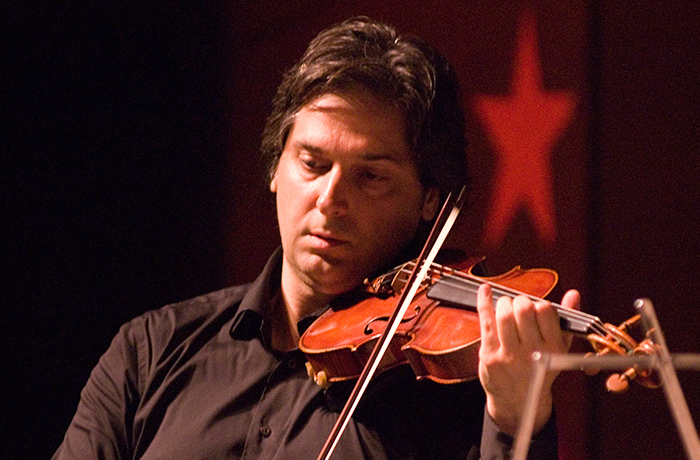 In the former Yugoslavia, Robert Cekov won the first and third prize in two state competitions for young violists. In 1989 he finished his conservatory studies in Novi Sad with Ilya Grubert. In the years of 1985-1990 he gave many recitals with piano accompaniment at various music festivals in Belgrade, Skopje and Novi Sad.  In 1996 he obtained a performing musician diploma under guidance of Olga Martinova at the Rotterdam Conservatory, the Netherlands. Since 1990 he works as the first violinist with tutti Dutch Ballet Orchestra (now Ballet Orchestra) in Amsterdam. He performs regularly as a soloist with the Orchestra Macedonish Philharmonic and plays chamber music with different ensembles. Cekov alos plays with the famous pianist Jan Mulder, who was concertmaster of the orchestra the Mulder Consort, Ichtus String Quartet, Holland Symfonia quintet. Furthermore, he plays regularly with world quartet Souvenir, and performs with several world music ensembles. Cekov worked as a soloist on numerous recordings including the piano album 'Romance' of pianist Wouter Harbers.
Joel Waterman 
Joel Waterman (violist) received his first violin lessons from his father and continued his violin studies with Coosje Wijzenbeek in Hilversum. At the age of sixteen, he switched to the viola, and studied with Marjolein Dispa at the Conservatorium in Amsterdam, where he graduated summa cum laude in 2002. He also studied at the University of Bloomington, Indiana with Rostislav Dubinsky. In Bloomington he received the Kreisler Award.
Since 1995, Joel is a substitute with the Royal Concertgebouw Orchestra, and a guest leader at the Arnhem Philharmonic Orchestra, the Radio Chamber Philharmonic and Amsterdam Sinfonietta. He is very active in chamber music, and has played with musicians such as Janine Jansen, Liza Ferschtman, Paolo Giacometti and Rian de Waal. Furthermore, he is co-founder of the ensemble Cameleon and since 2008 violist of the Utrecht String Quartet.
Evelien Prakke

Evelien Prakke studied with Dmitri Ferschtman in Amsterdam, and was a guest student in Bloomington together with Tsuyoshi Tsutsumi. During her studies she was a member of the EUYO and played violin conducted by Carlo Maria Giulini. Currently, Evelien works as a guest solo cellist with the Orquesta de la Ciudad de Granada. Evelien is also a deputy solo cellist with The Holland Symfonia and works freelance at Rotterdam Philharmonic Orchestra and at the Dutch Chamber Orchestra. Her love for chamber music brought her into contact with musicians with whom she performed at festivals in Sicily, Italy, Switzerland, England, France and Japan. This summer, Evelien plays in different chamber music ensembles at the Klankkleur Festival, Peter the Great Festival, Grachten Festival Amsterdam (with the Alma Trio) and the Stift Festival.
Hebe Mensinga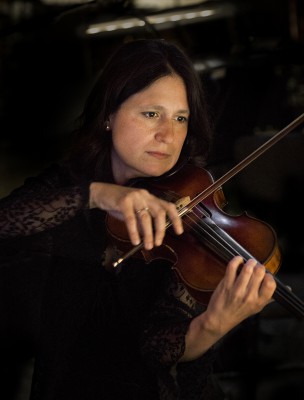 Hebe Mensinga (1972) has been concertmaster of the Holland Symfonia Quintet, where they played with violinists Emmy Verheij, Philippe Graffin and Herman Krebbers. Hebe started with violin lessons at the age of eight with Coosje Wijzenbeek. After this, she studied with Wiktor Liberman at the School of Arts in Utrecht where she graduated cum laude in 1998. Hebe also studied with Yfrah Neaman in London and with Peter Matzka in Cologne and she participated in master classes with Herman Krebbers, Menahem Pressler, Rostropovich and Joseph Gingold.
Furthermore, Hebe is regularly guest concertmaster with orchestras such as the Arnhem Philharmonic Orchestra and the Netherlands Radio Philharmonic Orchestra. Hebe played solo with orchestras such as Amsterdam Sinfonietta, the Esterhazy Orchestra and the Helsinki Philharmonic Radio. In 2008, the Ulster Orchestrain Belfast invited her to perform the, specially written for her, violin concerto by Klaas de Vries. Hebe Mensinga has teamed with violinists as Emmy Verheij, Philippe Graffin and Herman Krebbers. With the latter she performed the Bach double concerto in the ConcertgebouwnAmsterdam. From 2003 to 2008 she was the majoring teacher on the Conservatory of Zwolle. She played in various chamber music ensembles, including the Delos Ensemble, with which she made tours through Syria, Lebanon and Bosnia-Herzegovina, which won the Vriendenkrans' Concertgebouw Prize. She regularly gives chamber music in various ensembles and plays a Jean Baptiste Vuillaume from 1867, made available by the National Music Fund.
Current information
For more information about the program and to order your tickets online, visit our event page.
For questions call +34 634 979 620 or email peter@momentosdemusica.es
Momentos de Música – contact: Peter Neeteson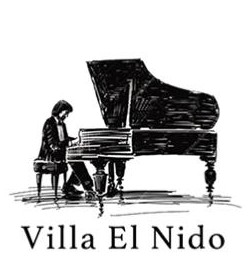 Calle de Mila 15 – 17
03738 Xàbia / Jávea
+34 634 979 620