Enjoying classical music with Momentos de Música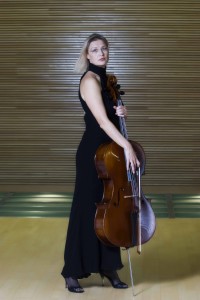 Two Russian top-musicians are playing the 12th and 13th of March at the Matinee House Concerts at "Villa El Nido" in Jávea with pianist Vsevolod Dvorkin from Milan and cellist Olga Kotchenkova from Berlin / Valencia (member of the renowned orchestra La Palau de la Reine Sofia / Opera Orchestra Valencia).
Momentos de Música is an initiative that started 1,5 years ago by Peter Neeteson, bringing together international music lovers in the house and garden of "Villa El Nido" in Jávea to enjoy good music together, complemented with fine wines and good food. The intimate setting of the villa creates a relaxed and pleasant atmosphere where all nationalities are brought together with each other and can socialize with the musicians. Inside is space for up to 50 guests, for garden concert this goes up to around 80 guests. Momentos de Música organizes its concerts always with a meet
& greet with the musicians, while enjoying all-included food freshly prepared and served by the waiters, so no standing in line for a buffet. Did we mention the open bar?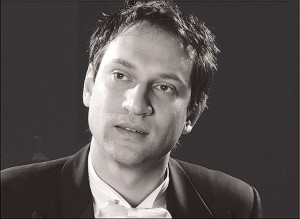 Various renowned musicians have given concerts last year in the villa and on stage in the garden: last Spring a duo playing piano & cello (Dutchman Adrian van Dongen, attached to Conservatory Valencia together with Carlos Apellaniz), then an ensemble of seven musicians (violinists, cellist, bassist, harpist, clarinetist, flutist) from the renowned orchestra La Palau de les Arts Reina Sofia / Opera Orchestra of Valencia. In September 2015 a unique format where seven professional musicians from our region all took the stage for fifteen minutes each: piano-flute (Calpe) duet piano (Benidorm), guitar (Jávea), piano / organ-violin (Denia), piano / organ – mezzo soprano (Javea), piano / organ solo (Jávea).
Hosting a very beautiful concert by Trio Sefardo Espagnol (guitar, violin, mezzo-soprano), it's typical Sephardic music which was very well received.
For more info see: https://www.momentosdemusica.es/artist-listing/
If you are interested in experiencing this special ambiance to enjoy classical music, go to the website www.momentosdemusica.es and subscribe with your email address, you will receive newsletters with announcements of upcoming concerts by Momentos de Música.
Tickets are now available online for the matinee concerts on the 12th and 13th of March.
Welcome drinks from 14:00, the concert starts at 14:30.
Program:
Hindemith Solo Sonate Nr. 3, 1st part, Cello solo
Bach Prelude & Fugue Suite C minor, Cello solo;
Beethoven Sonata A dur, Cello & Piano
Intermission
Schumann Novel Letta Fis Moll, piano solo
Träumerei Schumann, Cello & Piano;
Brahms Sonata F Dur, Cello & Piano