Pianist Wouter Harbers (1986) is a much sought after pianist, has a successful private concert series and released in 2015 his first solo album 'Romance', recorded with L'Orchestra Particolare, followed in Oktober 2017 by his Chopin album with the first Pianoconcert (with the professional Ars Musica Orchestra conducting Patrick van der Linden). 
His mission: to make piano music accessible to a wide audience. Wouter has a broad musical interest: from a young age, he also plays the organ and on his 19th he conducts Handel's Messiah. In 2008 he accompanied baritone Kees van Bochove on the wing during a CD recording and tour with Schubert's Schwanengesang. In 2011 he won as a pianist EMG competition: then developed his career rapidly. There were performances for 2,000 young people in the Beatrix Theater in Utrecht, 1800 young people in the Word Forum at The Hague and he could play for several ministers and Prime Minister Mark Rutte. In 2013 he debuted on Radio and TV.
He also performed several piano concertos with orchestras (4th Beethoven's and Chopin's First). In 2016 Wouter performed with the Chamber Orchestra Sosjanum on a concerttour in Holland and Spain, played Klavierconcert Bach and some Chopin.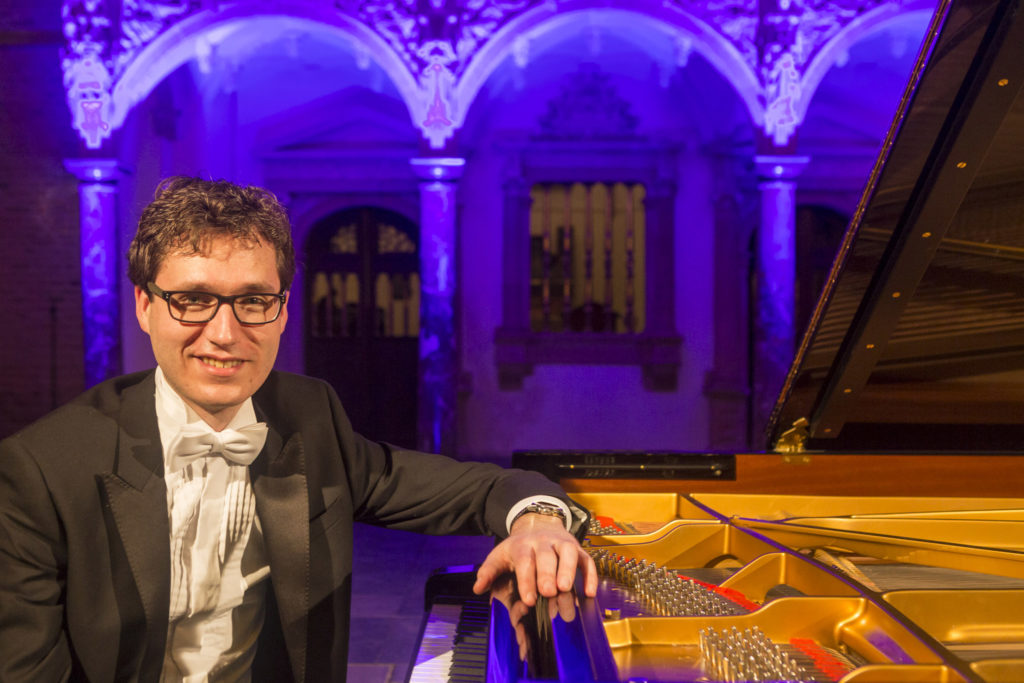 Wouters teachers were: Bernhard Ropes and Olga Malkina (piano), Patrick van der Linden (choral conducting), Joop Sketch (University IDE, Principal Choral Conducting), Arend-Jan van de Kettelarij, Dick Sand Erman and Peter Eilander (organ). He also attended master classes with Gerard de Wit and Wibi Soerjadi. In addition to his appearances as a pianist (more than 100 concerts / year), Wouter is active as accompanist for choirs and soloists, as conductor of two choirs (Vocal Ensemble Lobet den Herrn to Bode Questions and Kerkkoor Driebergen) as coach of the Thomas Ensemble in Zeist, as a pianist in three churches, as a jury member of the NPC competition and as a piano teacher.  
Ab Nieuwdorp, presenter Music at the table, "Radio 4: "… A new star in the firmament piano!"
http://www.wouterharbers.nl/