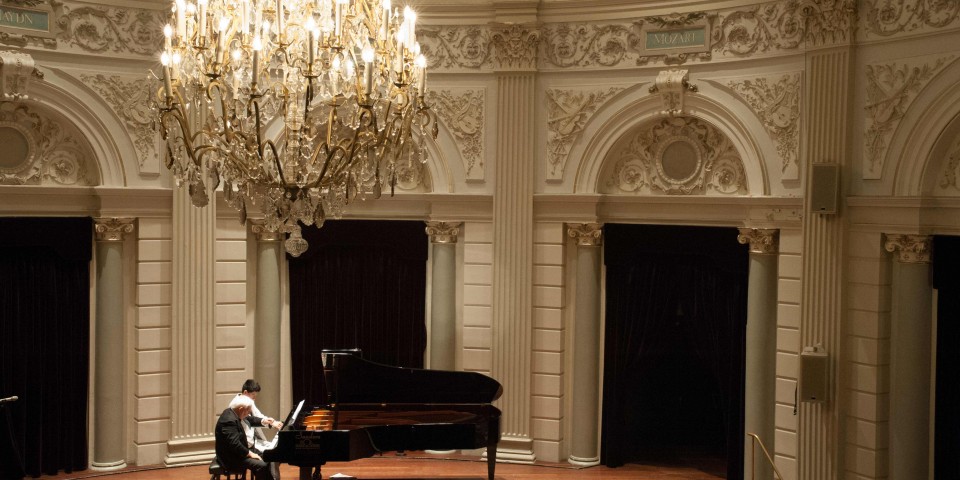 Piano maestro (85) and wunderkind (18) on a single piano
Pianists Daniël Wayenberg & Martin Oei are bringing top-level music to the Costa Blanca in December.
Daniël Wayenberg is considered as one of the best pianists ever from the Netherlands is playing solo and quatre-mains with Martin Oei at 5 locations in the Costa Blanca from 21-28 December.
Peter Neeteson of Momentos de Música explains:
"It is great that Daniël and Martin are coming to Jávea. As they are my houseguests in the week around Christmas we spoke about the idea to play in local venues, where we get to raise some money for local charities and give the community here a chance to go to one ofthe concerts.
They will be playing on Steinway Concert Grand pianos and we get to bring these top quality musicians not only to the Palau de la Música de València, but also to the ADDA Alicante and the Dutch church in Benidorm.
On Christmas day Wayenberg & Oei are playing at the Hotel Dénia Marriott La Sella followed by the Christmas brunch. I am really happy to be bringing high­level talent literally to our backyard, hosting two exclusive house concerts in Javea as well."
Daniël and Martin have been working together for some time now and both consider playing quatre­mains stimulating and get to learn from each other. Wayenberg: "I too can learn a thing or two from my young friend Martin. I watch him find different solutions." Recently the two played quatre­mains in the presence of the Dutch queen Máxima. And now we get to welcome them to Costa Blanca, Valencia over Madrid.