Christmas Concert & Community Singing 
SATURDAY 16 & SUNDAY 17 DECEMBER at 14:00hrs. in VILLA EL NIDO, JÁVEA
Like we did the last 2 years we now organize again Christmas concerts with community-singing, Christmas carols in English, German and Dutch.
We also will have instrumental interludes by mezzo-soprano Nadia Kashaeva, violinist Elizabeth Cats and Peter Neeteson on organ and
grand piano.
THIS CONCERT IS SOLD OUT
PLEASE CHECK POSSIBLE LAST MINUTE AVAILABILITY DUE TO CANCELLATIONS BY PHONING PETER (+34) 634979620 or peter@momentosdemusica.es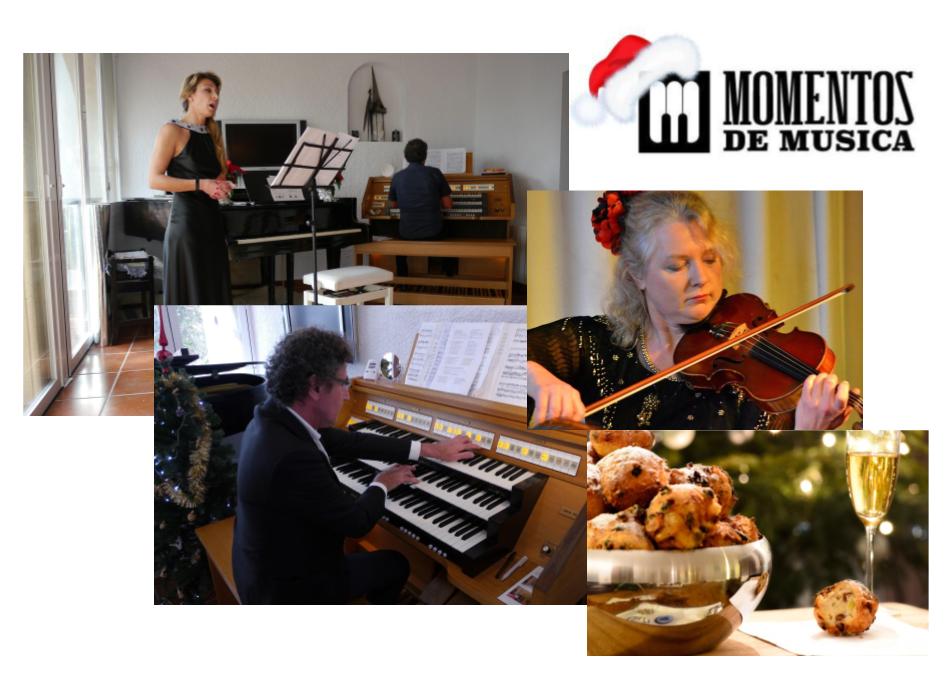 We will serve traditional Dutch doughnuts and Christmas bread, also 'Glühwein', hot chocolate, cava, wines, and water. With a great turn-out last years, we expect seats to go fast again this time, so don't miss out!
Starting at 14:00 hr for welcome drinks.
At 14:30 to 15:45 hr. Concert and Community Singing of the international Christmas carols.
15:45 – 17 hr. Glühwein, hot chocolate, cava, wines, and juices with Dutch doughnuts and Christmas bread.
Tickets are € 27,- all-inclusive




The concert will take place indoors, so seats are limited

.
THIS CONCERT IS SOLD OUT – PLEASE CHECK POSSIBLE LAST MINUTE AVAILABILITY DUE TO CANCELLATIONS BY PHONING PETER (+34) 634979620 or peter@momentosdemusica.es