Momentos de Musica 10 February 2023
The
Black & White Keys Duo 
on piano & marimba in Benidorm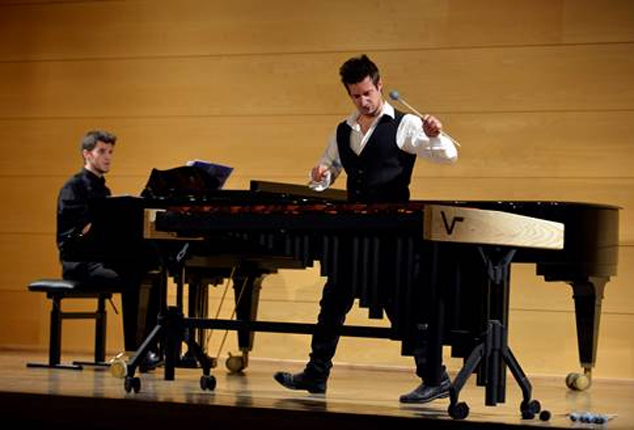 ANDREU SOLER (MARIMBA)  & MIGUEL ÁNGEL CUADRADO (PIANO)

This duo from Valencia has already successfully performed twice at Momentos de Musica.

PROGRAM

Doors open at 15:00 – Concert start at 15:30

On piano & marimba:
II Movimiento del concierto para guitarra y orquesta Aranjuez (Rodrigo)
Suite de la ópera Carmen (Bizet)
Danza Española (Granados)
Danza Húngara (Brahms)
Suite nr.3  para cello solo (Bach)
Piano solo:
Soneto 104 del Petrarca (Liszt)
Piano a 4 manos:
Suite Peer Gynt, Parte I (Grieg)
Obertura Guillermo Tell (Rossini)
***PAUSA****
On piano & marimba:
Autumn leaves (Bonfa)
Mambo influenciado (Valdés)
Scherzo n. 2 (Chopin)
Oblivion (Piazzolla)
Libertango (Piazzolla)
Csardas (Monti)
PLEASE FILL OUT THE FORM BELOW TO ORDER YOUR TICKETS:
Tickets are € 15, of which € 2 for "Caritas / Voedselbank in Benidorm La Nucia". Pay at the entrance, please with appropriate cash.
During the pausa and during the meet & greet after the concert in the lounge or terrace of the church, your drinks are for your own account.
Location: 'Het Anker' – Av. Dr. Severo Ochoa, 10, 03503 Benidorm, Alicante (Maps: https://goo.gl/maps/KnQd75THoGHFpSGE9)