This concert is likely to sell out – don't miss out!
Martin Oei (piano)
Saturday June 17 Last tickets available 
 Sunday June 18 SOLD OUT
16:30hr in Villa El Nido, Jávea
Book your tickets now below
From 2015 till tot 2018 Oei performed in an always completely booked "Villa El Nido" together with the world famous Daniel Wayenberg. 10 concert over the course of four years on 2 pianos, with piano concerts from Rachmaninov, Liszt and Chopin. Also, Martin Oei  gave 2 outstanding solo recitals in Villa El Nido in 2019, that also sold out.
We are excited to welcome Oei back to Javea.
PROGRAM
Chopin;
Ballade 1 in g kl.t. op. 23; Ballade 2 in f gr.t. op. 38; Ballade 3 in as gr.t. op. 47;
Ballade 4 in f kl.t. op. 52
Liszt: Tarantella uit de ''Venezia e Napoli''
     Pausa
Schumann /F. Liszt:  Widmung S. 566
Liszt uit de transcendentale etudes s.139: "Wilde Jagd"
Rachmaninov uit de preludes op. 23:


Nr. 1 in fis kl.t.: Largo; Nr. 2 in bes gr.t.: Maestoso; Nr. 4 in d gr.t. Andante cantabile;




Nr. 5 in g kl.t. Alla marcia; Nr. 6 in es gr.t.: Andante; Nr. 7 in c kl.t.: Allegro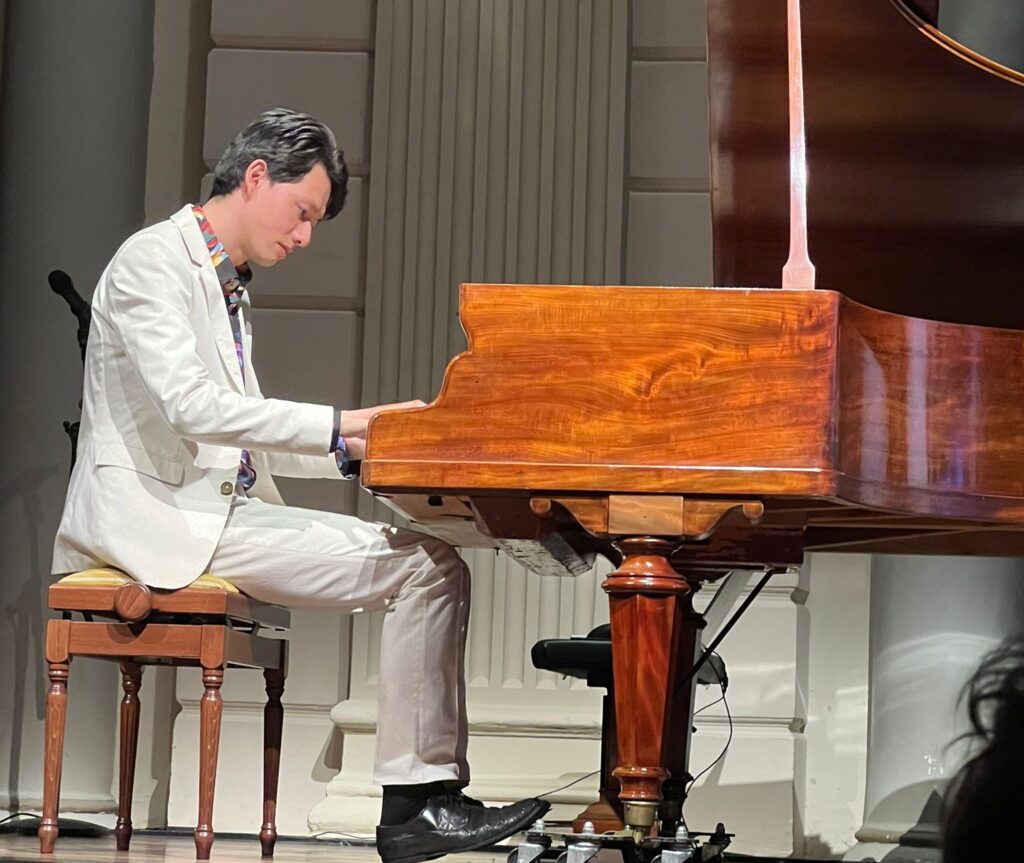 Please note: there are maximum 40 seats (inside), do not wait to order your tickets!
Saturday, June 17 & Sunday, June 18 at 16:30 
doors open at 16:00
open bar, catering with service
entrance fee € 45 –
Since 2018 all events of Momentos de Musica is incl. € 2 / ticket to Caritas Javea (www.caritas.org)
Book now below
Tickets are paid in cash at entrance.
Booking online via www.momentosdemusica.es
You will receive a confirmation directly in your Inbox after reservation, also check your Spam folder! Please fill in all fields, including your phone number.
Please fill in your email address correctly, otherwise the confirmation of your reservation via automatic reply will not reach you.
Any cancellation does not mean that your payment obligation expires. You can pass on your reservation to third parties, by sending a message to peter@momentosdemusica.es