GARDEN CONCERT IN VILLA EL NIDO, JÁVEA

Lola Rasulova
(SUNDAY is Sold Out, extra concert on Saturday the 15th)
Lola Rasulova plays on grandpiano solo and with a recorded orchestra accompaniment.
A (hopefully) beautiful day in the garden of Villa El Nido, where the Swiss pianist Lola will perform solo on the grandpiano,
performing several arrangements of the  well-known classical compositions for piano and orchestra (along with studio-recorded orchestral accompaniment).
Lola already performed last year for Momentos de Musica as part of the "Duo Aria" with the mezzo soprano Nadia Kashaeva.
Meet & greet with "Easter bread" and open bar –
Tickets €22 all-in
Program
Piano solo: Mozart, Sonata; Granados, Allegro de Concierto
Piano with orchestra accompaniment:
Arrangements of Bach –  Piano Concerto

Ravel – Bolero

Rodrigo – Adagio de Aranjuez

Tchaikovsky – Nutcracker and Swan Lake

Rachmaninoff – Piano Concertos & Rhapsody on the Theme of Paganini;

Offenbach – Can Can;

Beethoven – Moonlight Sonata

Kchachaturian – Sabre Dance

Prokoffief – Dance of the  Knights

Gershwin and Bernstein – Broadway Musicals

Strauss – The Voices of Spring Waltz

Rossini – Barber of Seville.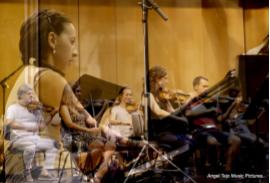 Sunday is SOLD OUT!
Important notice:
The first 55 seats are guaranteed, as in case of bad weather we will have the concert indoors.
Later bookings get the confirmation email /automatic reply when ordering, with the message you didn't reserve a 'safe seat'. We will communicate on the  morning of the concert, 15th and 16th of April, at the latest on 13 hr, about whether or not we will be able to hold the concert in the garden.
If there is a risk for bad weather, than unfortunately we have no more seats inside for the guests without 'safe seats', they will get their money back.
TICKETS €22 ALL-IN
PLEASE FILL OUT THE FORM BELOW TO ORDER YOUR CONCERT TICKETS: